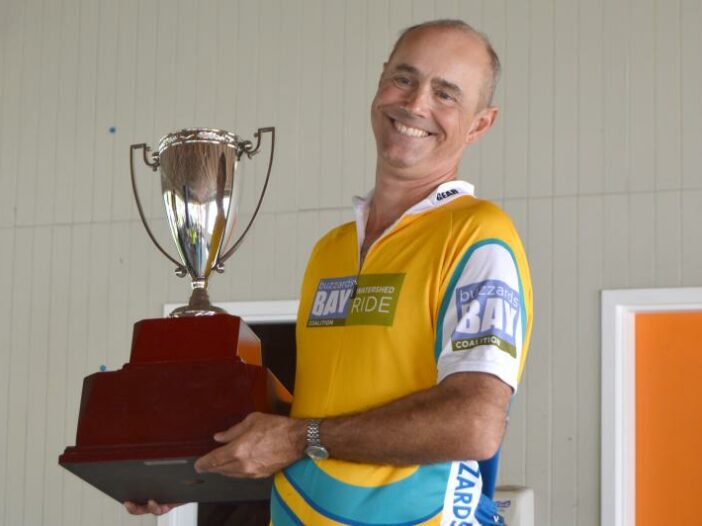 Dartmouth Week Today
Seth Thomas, Jan 13, 2016
Even with warmer weather some months away, bicyclists will have a place to meet and plan paths for the year ahead.
The South Coast Bikeway Committee, a steering committee of the South Coast Bikeway Alliance, met in Dartmouth on Jan. 12 to hammer out some details for the group's upcoming summit.
The Alliance is working to promote and build up the South Coast Bikeway, a network of bike paths, multi-user paths and bike lanes stretching from Swansea to Wareham. According to its official website, the ultimate goal of the bikeway is to create a continuous system of paths for bikers "that will connect Rhode Island to Cape Cod."
The alliance's annual summit, now in its seventh year, is an attempt to build a bike culture in the region through guest speakers and panel sessions. This year, the summit will be held at White's of Westport on March 24.
During the meeting on Tuesday night, the group discussed inviting local bikers from casual groups and participants in the nationwide initiative, Safe Routes to School, to speak at the summit.
"We're hoping to get representatives of those groups there to talk to people about ways they can get out on their bikes and ride," said Bob Espindola, president of the alliance and a selectmen from Fairhaven.
"In the case of the Safe Routes to School program, we do have some established programs where kids are riding to school with adult supervision," he said. "What we're trying to do is promote this concept to other communities. The people that participate enjoy it."
He said that one such group has been a success in Fairhaven. Regarding casual cyclists, Espindola said such a group is already established in Fall River, and its members travel to other areas to ride together.
"It's a relatively little-known thing that there are these riding groups out there. Some people find it helpful to ride with a group because it helps them ride more regularly. If they start seeing other routes that they can travel, they might not do it on their own," he said.
The group intends to release a more solid itinerary as the date of the summit approaches. Generally, the night will include a review of accomplishments the alliance has had in 2015, a presentation by Erin Reed, a statewide coordinator with Safe Routes to School, and panel discussions.
They also want to allot some time after the scheduled presentations to allow attendees to network with other bicyclists.
This past summer, the alliance held a successful campaign, called the South Coast Summer Bike Challenge, in which bikers in the region tracked their miles from May 1 to Labor Day as part of a national competition.
There were 112 participants who collectively rode 87,000 miles. The bicyclists from the South Coast placed first out of the 32 teams in the Commonwealth. The group also placed 25th out of 1,945 teams nationwide.
The alliance plans to use to use the summit as a chance to entice more bikers to log miles during the third Summer Bike Challenge in the year ahead.