Fall River
The city of Fall River has made rapid gains with bicycling. A group of bicyclists formed the Fall River Bicycle Committee which now has over 100 members. This group of intrepid riders has been holding numerous rides all throughout the Southcoast and Rhode Island. In addition they have been working on bicycle safety, bicycle lanes, bicycle signage, and advocating for the Southcoast Bikeway, an off road path that will connect Fall River, Westport, Dartmouth and New Bedford.
The 2.5 mile Alfred J. LIma Quequechan River Rail Trail is nearly complete. It starts near the Westport line on Route 6 and runs along the South Watuppa Pond crossing Brayton Ave. in Fall River and continuing to the center of Fall River following the Quequechan River. There are Trail entrances at Rodman St. and at Britland Park off Wordell St. This multi-use paved path has been included in the signed route from Westport.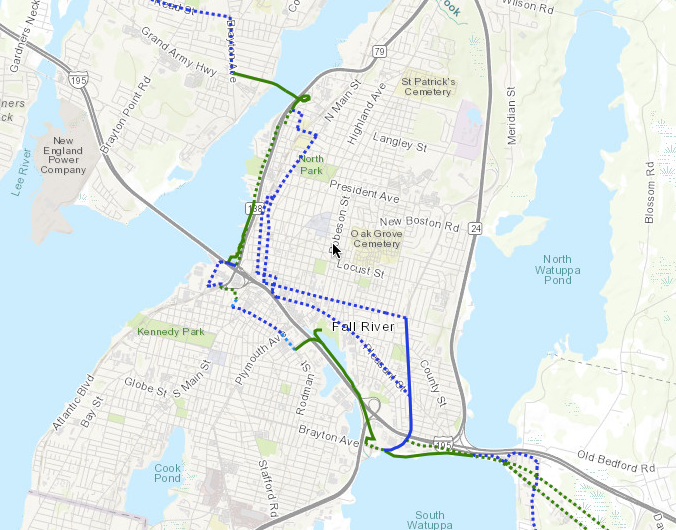 Local groups, contacts
Fall River is currently seeking active Fall River residents for participation in the South Coast Bikeway. Contact us for details.