Mattapoisett
The Mattapoisett Bike Path Committee was established more than twenty years ago. Shortly after, the Friends of the Mattapoisett Bicycle and Recreational Path was established. The Friends support the completion of the bike path, stay informed, get out the vote when necessary, and raise money for design and other items the Town government cannot fund.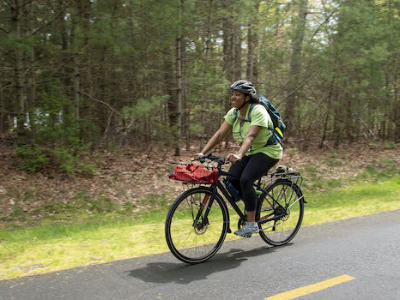 The route of the South Coast Bikeway through Mattapoisett is a 4.5 mile multi-use path running along the shore of Buzzards Bay, through our historic small town, and into quiet wooded areas in Southeastern Massachusetts.
Phase 1A Currently, a one mile section of the path from the Fairhaven town line to Mattapoisett Neck Road is complete, as well as one half-mile of Phase 2B (named the "Marion Connector") that opened Summer 2021!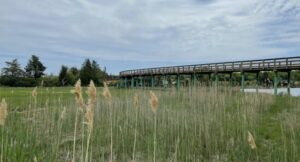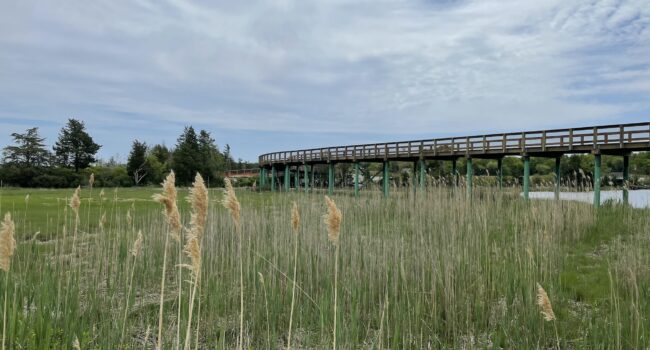 Phase 1B called the "Shining Tides section," broke ground in September 2019, but construction has been delayed. The Friends are eagerly waiting for news of its completion.
Phase 2 of our rail trail (which runs from Depot Street to Marion's path) will be built in segments:
Phase 2A which runs from Depot Street to North Street requires some strategic planning to advance to engineering design. The Town is supportive.
Phase 2B which runs alongside Industrial Drive, is designed and the Town is actively seeking construction funding.
The last half mile of Phase 2B (the "Marion Connector") is now complete, this segment connects Mattapoisett to Marion's future rail trail and includes a parking area. Marion's path is anticipated to begin construction in fiscal year 2023. Our Town is excited that communities from New Bedford to Wareham are making the South Coast Bikeway a reality!
Local groups