Swansea
The town of Swansea constructed a network of on-road bike lanes and signed routes along with a 0.8 mile long multi-use path in the early 2000's. A large portion of this network now serves as the South Coast Bikeway route through the town. The South Coast Bikeway portion begins at the Warren, RI town line and follows Old Warren Road, Maple Avenue, Wood Street, Route 118, Milford Road, Hortonville Road, Main Street and Elm Street to the Somerset town line.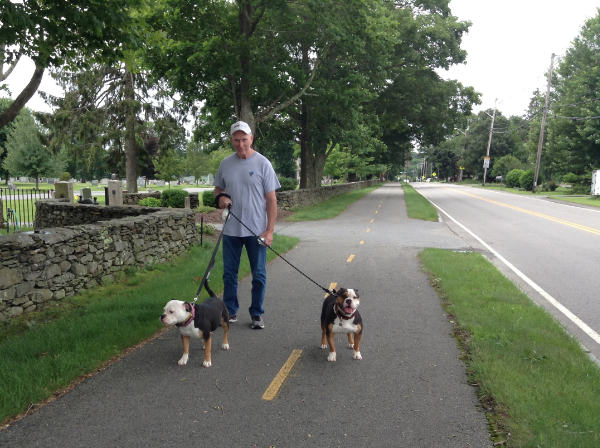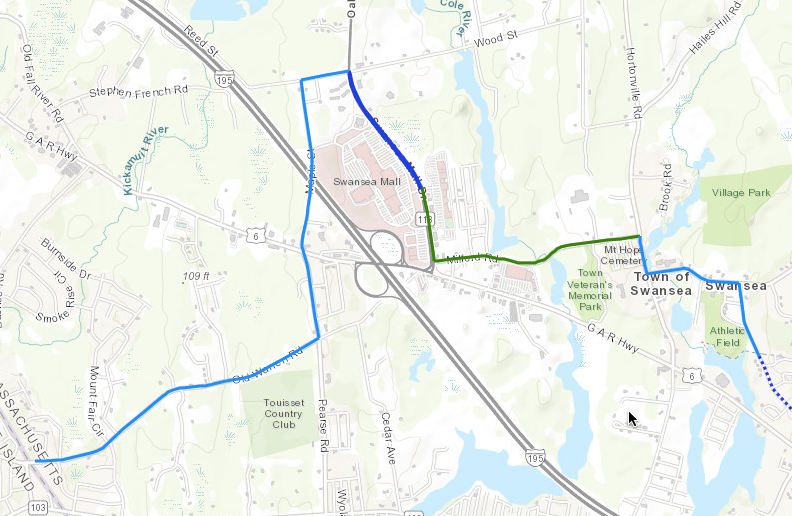 Bikeway Successes in Swansea
South Coast Bikeway directional signs were installed along the route in early 2013, giving added recognition to the existing bike network.
Upcoming
The town is presently looking at safety and mapping plans for Village Park.
Village Park is a shared mountain biking and hiking area located behind Swansea Library and consists of many trails, waterways, bridges, and large puddingstone rock.