Fairhaven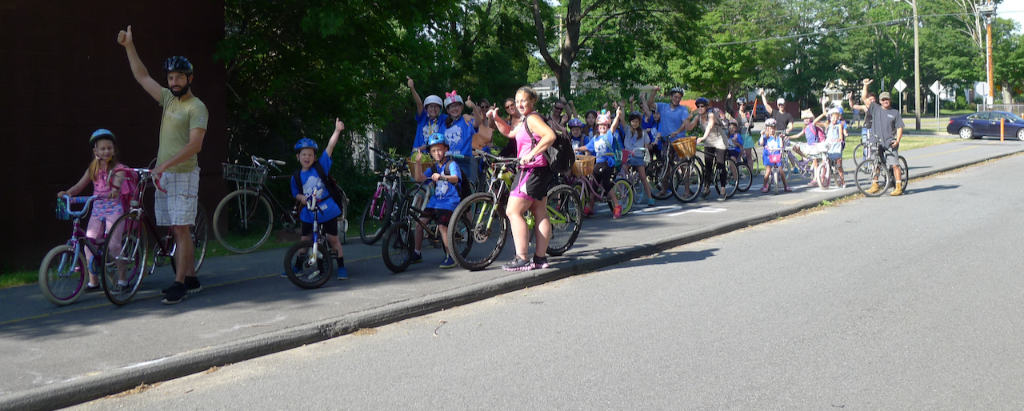 Fairhaven features the longest off-street section of the The South Coast Bikeway utilizing the Phoenix Bike Trail between Main Street and the Mattapoisett Town Line. The Phoenix Bike Path is a busy 3.1 mile off-street trail with easy riding and stunning views.
An additional 1 mile extension leads past the town's wind turbines through forests and wetlands to a breathtaking vista at Little Bay Pier and on to Sconticut Neck Road.
The Route 6 bridge to New Bedford is a safe, sidewalk crossing for traffic aware riders. Dedicated bike lanes are being analyzed by the State, Town officials and the Fairhaven Bikeway Committee.
In addition to the Phoenix Bike path, the Fairhaven Bikeway Committee is making cycling safer by installing signage and crossing beacons on popular bike routes and slowing traffic by narrowing roadways with dedicated shoulder markings.
Fairhaven's upcoming updated Master Plan and the Bikeway Committee's Bicycle and Pedestrian plan both include efforts and infrastructure to make active transportation a bigger part of life in Fairhaven.
Local Groups
Latest News
​Fairhaven was awarded a grant from the State's Community Compact Cabinet program to assist in becoming a MassDOT Complete Streets community. In addition, the Town was also awarded a Safe Routes to School grant to reconfigure the Phoenix Bike Path crossing at Sconticut Neck Road.