The South Coast Bikeway
The South Coast Bikeway will be a 50-mile continuous system of bike paths, multi-use paths and bike lanes connecting existing routes in Rhode Island to Cape Cod.
The cities and towns along the bikeway are Swansea, Somerset, Fall River, Westport, Dartmouth, New Bedford, Fairhaven, Mattapoisett, Marion and Wareham. Several segments of the bikeway already exist in Swansea, Fall River, New Bedford, Fairhaven, Mattapoisett and Wareham and are highlighted in the interactive map below.

The South Coast Bikeway Alliance
We are a group of dedicated volunteers from each community along the South Coast Bikeway working to connect our communities. The Alliance coordinates and communicates between the local groups in each city and town to move the idea of a continuous system a reality.
We work closely with SRPEDD, our regional planning organization, and have (received) grants and in-depth studies to further the dream of a bikeway connecting our communities.
The South Coast Bikeway Alliance is a non-profit organization made up of community representatives and groups that work with local leaders and organizations to advocate for and build the networks of bikeways throughout the South Coast region. Our overall goal is to promote active transportation and recreation.
The committee has representatives from each South Coast Bikeway community plus representatives from UMass Dartmouth, the YMCA South Coast/Voices for a Healthy South Coast, and Mass in Motion Fall River and New Bedford. The committee is supported by SRPEDD's Bicycle and Pedestrian Planning Program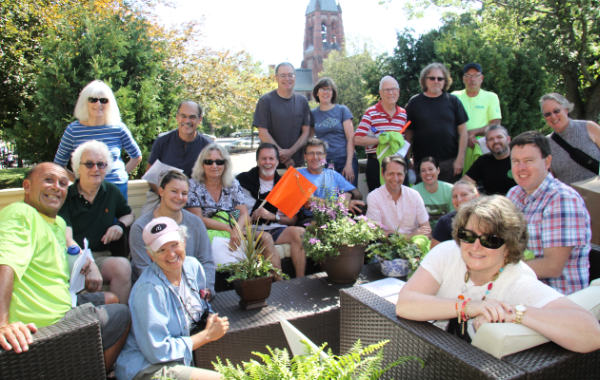 Get involved
· Represent your community
· Join your local pathways committee
· Volunteer for our events
History
The South Coast Bikeway is a regional priority of the Southeastern Regional Planning and Economic Development District (SRPEDD). The proposed bikeway was also identified as part of the Bay State Greenway, MassDOT's proposed long distance bicycle transportation network. For more South Coast Bikeway information, visit the Resources page and be sure to check out our Newsroom for events and news.
The South Coast Bikeway was designated as part of an East Coast Greenway route from Providence to Provincetown in 2011. A map of the proposed East Coast Greenway Providence to Provincetown bikeway can be found here.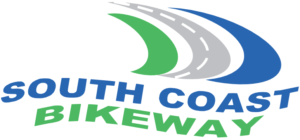 ---